This month Moving Performance has appointed Katie Birkby, as our new Client Operations Manager, to strengthen our infrastructure and build on what we've achieved so far. This will enable us to maintain strong collaborative relationships with all our existing clients, associates and musicians. Whilst at the same time, it enables us to pursue more of the exciting opportunities we have to help individuals, teams and organisations achieve their potential too.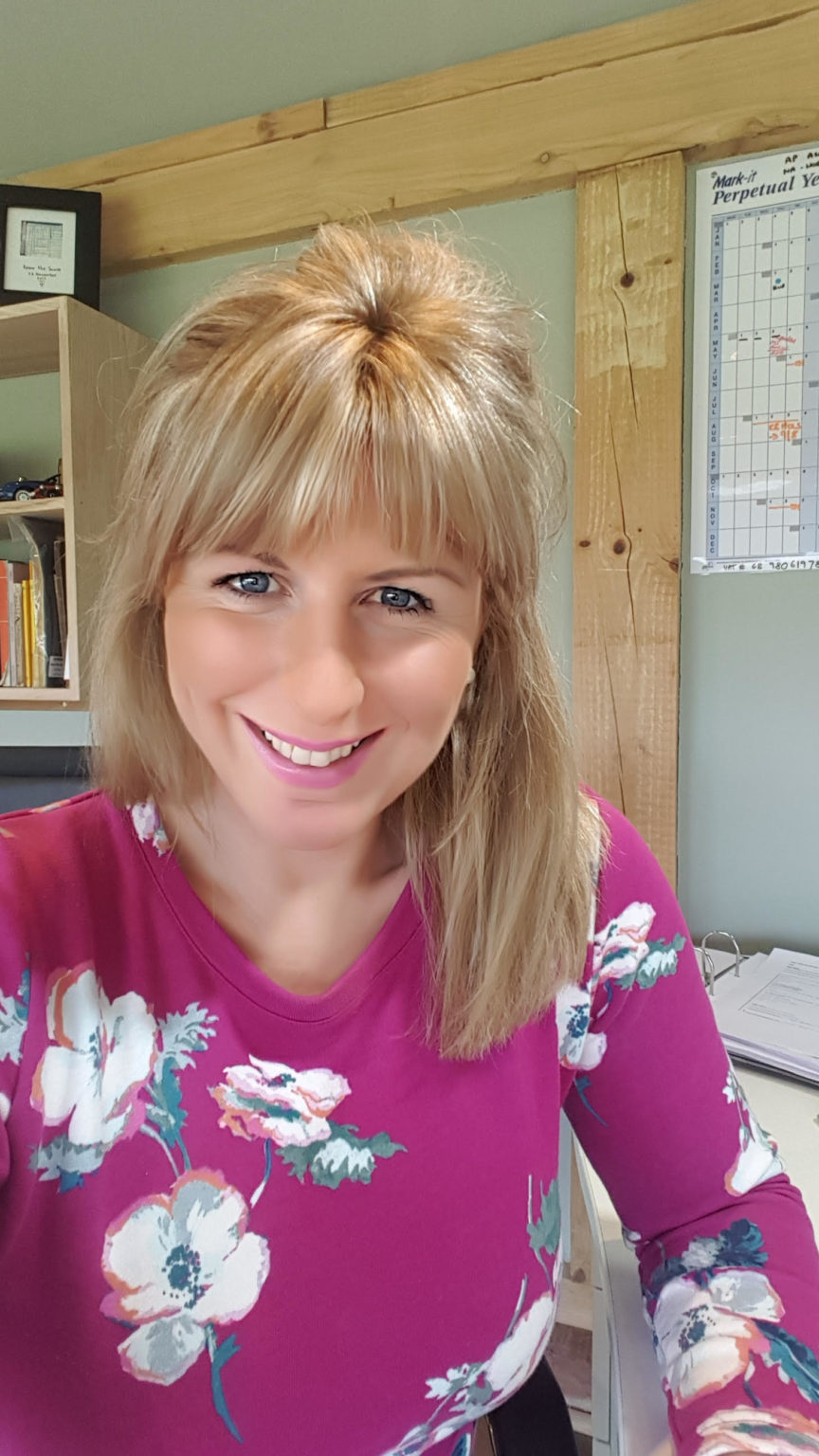 Katie joins us with significant commercial experience in Leadership and Organisation Development roles, as well as consultancy services within the Oil & Gas, Chemical Engineering and Pharmaceutical sectors. But she was ready for change. We wanted to find out more about her journey and introduce her to you –
What attracted you to Moving Performance?
So much. Initially, it was the role and the purpose of the organisation. I am a great believer in the power of music and the profound experiences it creates. Linking this with people and organisation development, individually and collectively, meant I was immediately curious and excited to learn more.
I then met with Ben and spoke with him over a series of hours. His approach was to think outside the box and be curious enough to learn why I was interested in transitioning from my senior roles in large corporates to a new role in a boutique leadership company. For me, I saw a very authentic, passionate and inspiring professional who had developed a successful business that was making a difference. He inspired me to want to work with him, in order to shape and grow the business together.
Your background is in Learning and Development, how did that path lead you here?
I spent 17 years working in Learning, Talent, Leadership and Organisation Development roles. My career began at a South West training company, tutoring business apprentices. I then moved into the corporate world, joining the Oil & Gas Sector, working for BG Group in various global Talent, Leadership and OD roles over several years.
In 2011 now married with a 2-year old I set up my own Coaching & Consultancy, working with colleagues I had met so far, largely within the Oil & Gas, Chemical Engineering and Pharmaceutical sectors. This included a 2.5-year project with BP. It was shortly after that contract I was contacted about a permanent role with BTS, a Consultancy focussed on Strategy Execution and Leadership Development. I worked with them in London for 14 months before joining Moving Performance.
What prompted the move from your previous role?
I had been longing for a greater, more sustainable balance between work, life and play. Commuting to London and lots of travel overseas away from family was not a sustainable plan so I was searching and waiting for that next 'right' opportunity.
Having moved back to Somerset to be close to my Mum who was losing her battle to cancer and sadly passed away in October of last year, it was a stroke of fate that I happened to see this opportunity at Moving Performance, 40 mins from home!
What will your day-to-day role look like?
My work will mainly be office based, here in Somerset, with views stretching over the Quantock Hills. It's such a relaxing, inspiring location!
My priorities will be developing a more rigorous infrastructure for 'how' we work as well as being a key contact for all clients. I'll be focussed on ensuring we work together collaboratively, maintaining sustainably strong relationships and achieving high-quality results.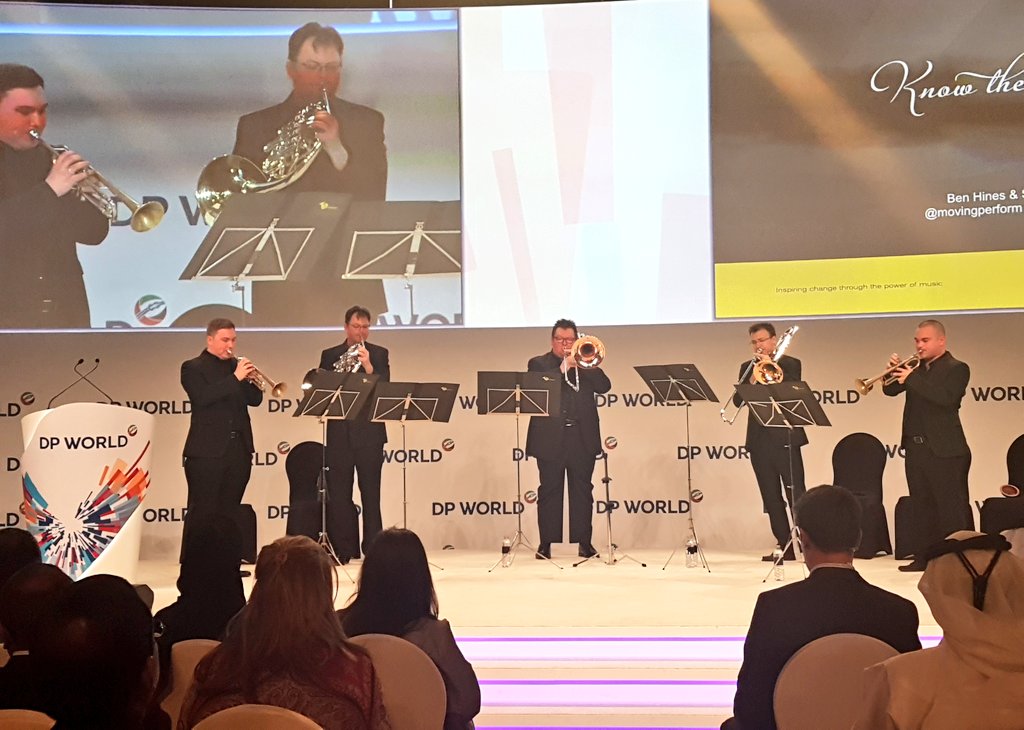 I'll also be working with our very talented musicians, who are scattered around the globe, planning, coaching, and developing ways to strengthen our Associate based resource model, creating 'one team'.
On the business development side, I'll be exploring opportunities to scale the business and strengthen our brand, seizing the opportunities where our IP can help individuals, teams and organisations achieve the results they're looking for.
What would you like to accomplish in your first year as Operations Manager?
All of the above!
We are also exploring the space of Women in Leadership and are liaising with some really inspiring individuals to see how we might contribute to this. Creating, and executing a successful event in this space would be hugely rewarding.
With so many great things on the agenda, what practices help you maintain your work-life balance, especially after what sounds like a challenging time for you personally? And does music play part in that?
I listen to all styles of music from classical to jazz, swing, hip-hop, dreamboats and petticoats. It really does depend on the time of day, how I'm feeling and what I'm doing. And since joining Moving Performance I am developing a much deeper connection with orchestral music.
Family time is super important to me too and gives me huge energy. I frequent the gym, love sports, the outdoors, dog walking and having fun!
Do you have a particular accomplishment you're proud of, professionally or personally?
I've always played a backstage-leadership role, serving others and leading from behind the scenes. I've worked hard at helping others achieve their goals but what I'm most proud of is doing that at a very significant, complex and global level.
Personally, I'm proud of my two young daughters and our family. Our tenacity to juggle family and work over the last 8 years during my Mum's fight with cancer is definitely something that will always be significant for me.
Are there any goals you still hope to achieve?
Since I was very young, I have dreamed of being able to sing as a leading lady in a west end musical … but I need to singing lessons and training before that door can open!
I have other dreams too but in this chapter of my life, it's about recharging. I'm taking stock of what's gone before and proactively engaging with what matters to me now. And when I'm ready, making new plans to chase those dreams again.
Looking at Moving Performance from a fairly fresh perspective, what are some of the challenges you see and what excites you about what's next?
Moving Performance is authentic and passionate, full of energy and creativity, but at the core, it has a very strong, clear and powerful IP and purpose.
It has quite a unique offering, which gives us great strength moving forwards, but for those who haven't experienced its work, there can be something of a perception challenge for us to overcome.
And of course, scaling up is a great challenge for any business! Especially where the founder's vision is so strong. However, with Moving Performance's increasing success it's part of my role to develop our team so that we retain the authenticity and passion at the heart of who we are, and build on all that we have achieved to date.