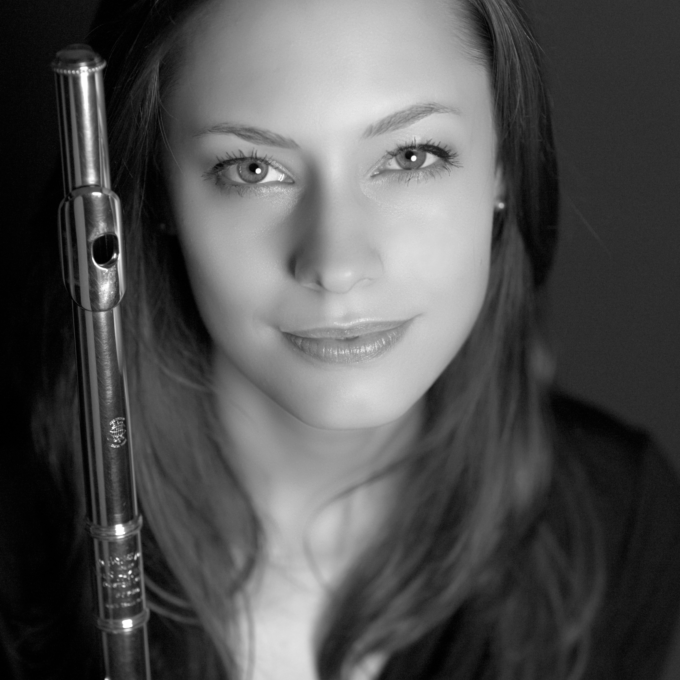 Anna loves communicating through music and finding ways to make music accessible to audiences. She supports Moving Performance's mission to inspire change through the power of music, helping connect people with music, team members with each other, and through the process, helps the collaborators learn more about themselves. Anna primarily supports our experiential learning programmes in the US and Europe.
A versatile soloist, chamber music artist and orchestral musician, Finnish-American flutist Anna Urrey has been celebrated as "a revelation" and "a great young talent" (Il Giornale, Spoleto, Italy.) Anna has performed with orchestras in the United States, Canada, Finland, France, Germany, and Asia. She performs regularly as Principal Flute of the Washington Heights Chamber Orchestra in New York City and has performed with the International Contemporary Ensemble, New Jersey Symphony, American Symphony Orchestra, Symphony in C, the Mark Morris Dance Company and NOVUS NY. For three seasons at the Castleton Festival, she played principal flute under the direction of Maestro Lorin Maazel and performed on the festival's tour of "La Bohème" in Muscat, Oman.
Based in New York City, Anna performs frequently at venues such as Carnegie Hall, Lincoln Center and National Sawdust, and enjoys a variety of creative projects. She has performed with opera star Plácido Domingo, The Irish Tenors, model/singer/actress Jane Birkin, and is featured on the movie soundtrack for the feature film, Radium Girls. A core member of the Exponential Ensemble, Anna is also passionate about chamber music and curating concert programs.
A dedicated educator, Anna is a New York Philharmonic Teaching Artist, a faculty member at the Marymount School of New York and is a Wm. S. Haynes Collaborative Ambassador.